Our Vision
The Vision of Victorious Living Church of God is to transforms the lives of people so that they will live a victorious, successful and triumphant life for Christ.
Our Mission
Since we were created to bring glory and honor to God and called to win souls for the Christ – we commit to creating a Christian community and culture where we can grow together, worship together and win souls for Christ together.
Our Inspirations
Therefore, as God's chosen people, holy and dearly loved, clothe yourselves with compassion, kindness, humility, gentleness and patience. Colossians 3:12 NIV
Because of the Lord's great love we are not consumed,
for his compassion never fail.
They are new every morning;
great is your faithfulness. Lamentations 3:22-23 NIV
PASTOR Blair and LADY Blair
Building the Kingdom of God Together
Pastor David, with his wife Donna Blair by his side, accepted the challenge of God to answer the call to the pastorate. Although Donna never wanted to be a pastor's wife, she knew this was the plan of God. Pastor David flows in the spirit of the prophetic and he is a gifted teacher. In fact, he became one of the first student professors at GMOR Theological Seminary while working on his doctorate. He received his formal education in the Chicago Public School system, Lindblom Tech, Morraine Valley, A.I.T. He holds a Master's Degree of Arts in Biblical Counseling and a Doctorate of Theology in Religious Education.
Lady Donna is a woman of great integrity who has a desire to see God's people become more then they thought possible through the power of God. This anointed worshiper and intercessor is also the founder of W.I.S.E. (Women Inspiring Spiritual Empowerment) and Zoë Girls. Through their leadership and sensitivity to the spirit the church is growing, expanding and equipping others to live a Victorious Life.
Pastor David and Lady Donna have been married for 32 years and have two very talented and gifted adult sons working with them in the ministry.
Dr. Blair is a prolific preacher, a didactic teacher, and a warring intercessor. Dr. Blair's visionary leadership and commitment to serve as an agent of healing to the wounded in the Body of Christ, brings him before people from all walks of life, backgrounds and cultures.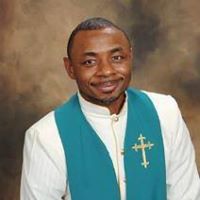 Dr. David S. Blair, SR. Pastor and Teacher
Lady Donna's love and compassion for people is clearly seen and demonstrated every where she goes. She has a heart for God and seeks to find good in everyone. She is a powerful, anointed intercessor, worshiper and the founder of two ministries designed to support women both naturally and spiritually.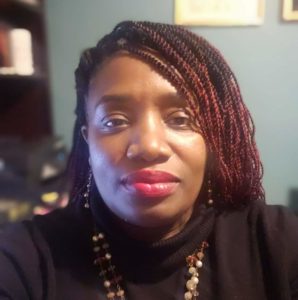 Lady Donna Blair
Worship Leader and Organizer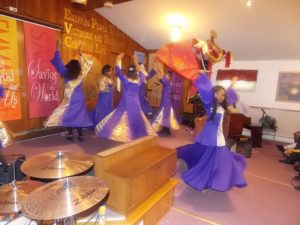 Let them praise his name in the dance: let them sing praises unto him with the timbrel and harp.
Psalms 149:3
Prayer for Families
And the Lord said unto him, I have heard thy prayer and thy supplication, that thou hast made before me: 1 kings 9:3
Baby Christening
But Jesus said, Suffer little children, and forbid them not, to come unto me: for of such is the kingdom of heaven. Mat 19:14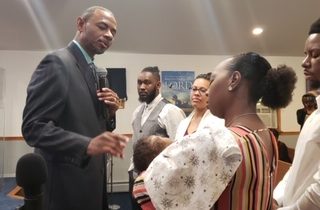 Making A Difference
Taking it to the streets. We are called not just to be inside the four walls of the church building. God expects us to go outside into the community and be the salt and the light that the world needs. We are the true hands and feet of Jesus. So Victorious Living is taking our witness into the community. Praying as we march 3.2 miles proclaiming a clear consist message STOP THE VIOLENCE.